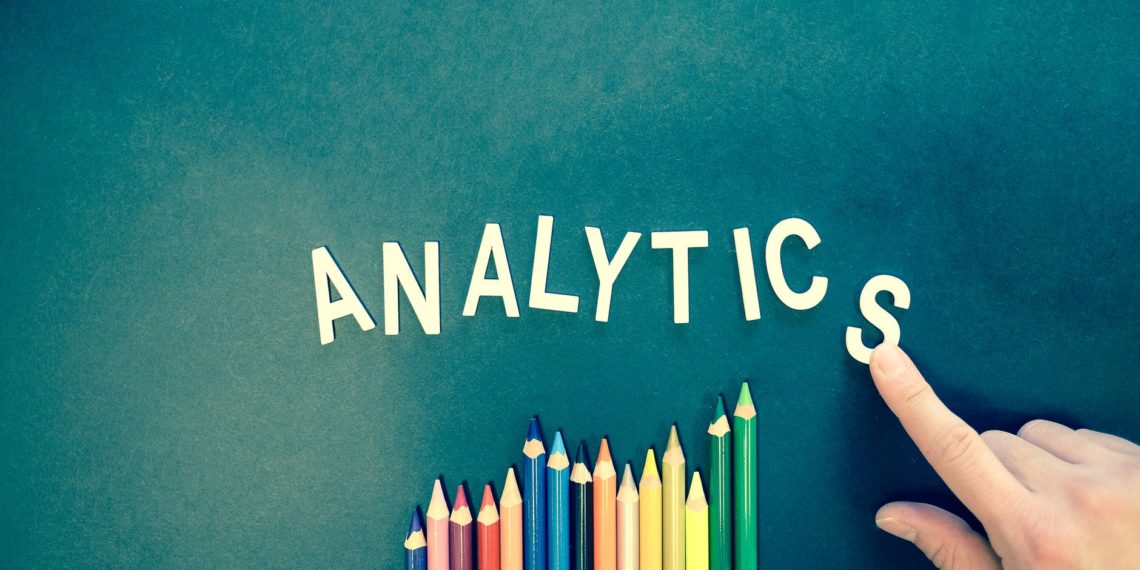 You might heard your mate saying "my campaigns are not performing". Well you heard it right! Search engine marketing is evolving with every nick of time passing by, more actors/ intermediaries are getting involved to make the online search experience better for users. Google has been the leader and thus it is continuously working on helping its advertisers and publishers with features that can save time and help get more return on investment. Optimization score is just one of an amazing feature that makes use of advertisers' previous data and machine learning and helps you get your ads optimized for more conversion.
So let's see what exactly is optimization score?
If you are a marketing manager or an entrepreneur and looking after your search campaigns believe me it is nerve-racking. You might have to stick to your insights and play your card to get a better result because you can't interpret what is working and what is not. This is where Google Ads help you with its optimization score feature. Main objectives of optimization score are a- improving the performance and b- improving ROI of each campaign.
How exactly you can use an optimization score?
The score is shown on your recommendations page, that how well your campaigns are performing. It is from 0% to 100%, where 100% means your account is running to its optimum potential. But what is interesting is along with the score, you also see an amazing list of optimization recommendations that can help you get the best out of your Google Ads. An examples of proposed recommendation can be e.g. improving bids and budget can increase optimization score by 19%. So next time you see your campaigns are not performing just click any one of them below, with optimization score recommendations.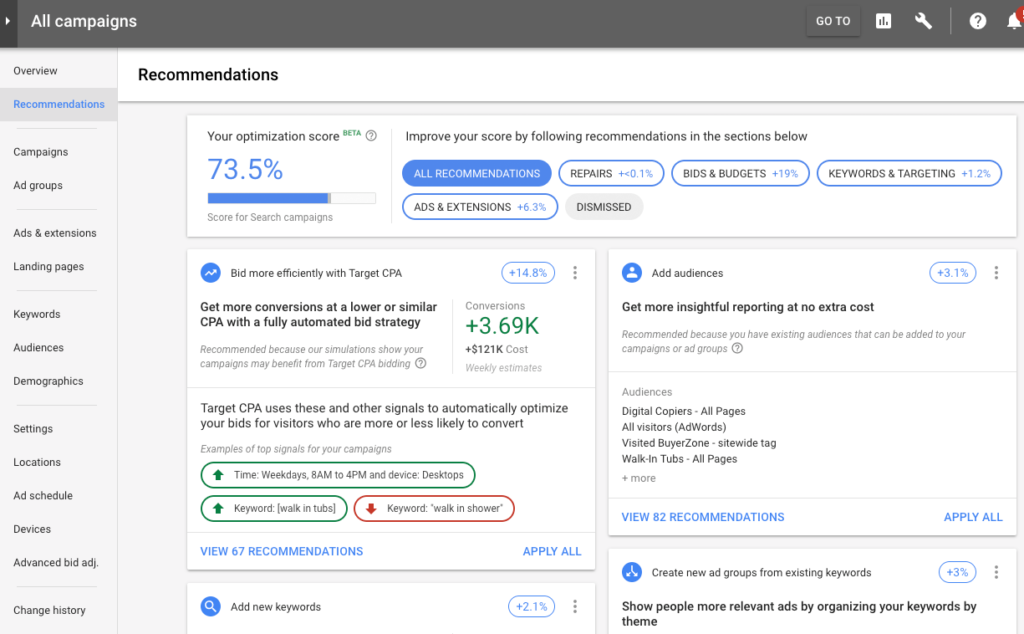 Why the optimization score is a win-win to win your campaigns?
Optimization score is so instant that one gets real time picture of how campaigns and accounts are doing. And if there is something which is not performing the way it should as per your intuition, just accept the recommendation that will working like a magic wand and your optimization score will skyrocket. But it's not just pictorial, it actually makes that important tweak which has been recommended by machine learning algorithms.
Another why element is "you are still in the driving seat", it is all customized which you can pick and choose and boom it works. If you enjoy the autonomy the stage is all yours but optimization score does help with recommendations which are tailored to your account, which are shown up after variety of back end statistics.
It does not ends here, optimization score is scalable which means that you can apply fruitful and effective recommendations across various layers i.e. accounts and campaigns. Look into case studies of Hanapin Marketing, which is a marketing agency, and how optimization score helped it meet its goals. (Hyperlink Hanapin Marketing with this link: https://www.hanapinmarketing.com/results/stories/)